7 tags
"… questions extracted from a sixth grade exit exam from the 1800's...."
–  Dr. Benjamin Carson
3 tags
5 tags
4 tags
4 tags
6 tags
6 tags
6 tags
6 tags
4 tags
5 tags
Watch
4 tags
4 tags
5 tags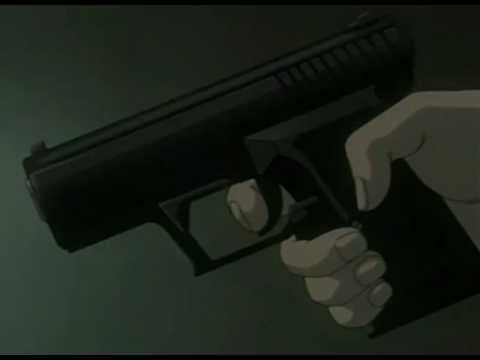 7 tags
7 tags
4 tags
World War Z Plagued By Problems - And Not The Fun... →
insidethefishbowl: All sorts of problems arise for Brooks' adaptation that'll probably kill any credibility that's still miraculously alive. Hollywood zombies eating the fresh, beautiful flesh off Max Brooks' World War Z. Sad but true. Back in 2008, Fangoria reported Brooks saying this about an earlier script draft by J. Michael Straczynski, "I can't give it away, but Straczynski...
8 tags
3 tags
8 tags
3 tags
7 tags
4 tags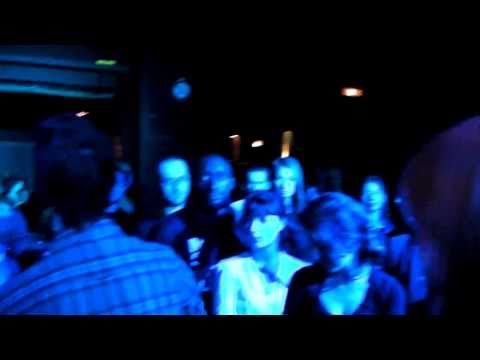 8 tags
4 tags
12 tags
10 tags
7 tags
11 tags
7 tags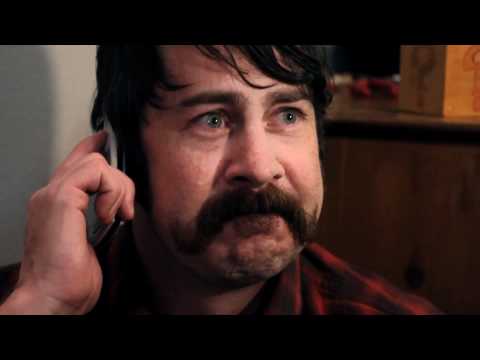 3 tags
6 tags
9 tags
Evil Dead II (1987)
Grade  B+   Grade: A Who's laughing now??!!!! I'm laughing, if not smiling, for about 90 minutes. Edit: After further review, the god's honest truth reveals itself, chasing me around the house, a haunting cameraman insisting perspective, kills off my girlfriend in a no-fuckin-around six minutes, slams me into a tree, geysers me with blood, saws off my hand, and while...
6 tags
7 tags
Le Samouraï (1967)
Grade A+ Jef Costello is a pro assassin. Lives alone, quietly, minimally. Employs a caged bird as low tech security. Smokes his inner demons into tranquility with cigarettes as he lies in the bed of a sparsely furnished efficiency. Prim threads suit his personality, as Melville buttons up this film from head to toe with equal calm and uncompromising precision. Jef's latest work is...
5 tags
3 tags
5 tags
5 tags
Paprika (2006)
Grade: A Science battles the god complex in a fight for humanity's dream land, the key to psychotherapy for one, and world domination the other. Vivid color palettes, rich sub plots, character depth, brilliant music, dream bending science fiction, dichotomy after dichotomy, it all comes together in pan focus, by the late Satoshi Kon.
7 tags
The Mechanics of Love (1955)
Grade: A Willard Maas, Ben Moore and Jon Gruen tenderly transpose love through sex into visual, verbal, and musical poetry. The film initiates naked, and stays naked. The environment feels bare, honest, comfortable, and strangely relatable, yet whimsical as it intimately flutters into a spirited climax. I just love this piece. It's not six minutes, and can be viewed on YouTube.
8 tags
Kairo (Pulse) (2001)
Grade: B+ At the core of this ghost apocalypse, forbids a door, sealed with red tape, harboring a restlessly eerie social comment on isolation via internet connectivity. Never has a dial up modem or a black spot on the wall been this chilling. Nary a drop of blood to be seen, yet acing one or two swift moments of rather intense violent imagery, this IT ghost tale, haunted by psychological...
8 tags
8 tags
Ikiru (1952)
Grade: A A man stamps papers. The task occupies thirty years of an empty shell. Awoken by terminal illness, the man journeys through a complicated transition, wading through a sea of self reproach, envy and shame, eventually coming clean on the other side with enough time to do some good, inspiring warm life before swinging gracefully into cold death. Kanji Watanabe is our protagonist, and...
11 tags
Wanted (2008)
Grade: B+ A high energy, cocky, hyper-violent, comic book, gun fantasy action film adaptation of The Power of Now. The entire film perfectly articulates itself in the final line of dialogue, a booming commandment of enormous badassery. Even after several viewings, the end of this film never gets old.
7 tags
Million Dollar Baby (2004)
Grade: A This is the real deal folks. None of that canned filling crap. Ex boxer Scrap humbly narrates the tale of long time pal, cutter and trainer Frankie and his reluctant quest to chisel boxing legend fame out of a determined, no-name Maggie Fitzgerald from scratch ass middle of nowhere territory of deep fryers and oreos. But at the core of the story, a quiet narrative chronicles Frankie...
6 tags
10 tags
In Bruges (2008)
Grade: A- No.1: Ray isn't sitting in south central Los fucking Angeles. He's burning time in medieval Bruges, his own personal fucking purgatory. He's not an elephant from some fucking farm, nor is he some loud and crass American. He doesn't drink gay beer with his gay friends, and gives two fucking cunts for lollipop men and cobble stone streets. He has a soft spot for...
8 tags
Cloverfield (2008)
Grade: B Layered paper thin, cut razor sharp, Reeves energetically crafts colossal A/V entertainment by rising roughly 1500 feet above the fires of shitty monster fare, taking a huge bite out of suspenseful POV action, dramatically decorating this surprisingly tasty Nihon Godzilla cake with a light glaze of psychological horror and a breath of sophistication. Your laptop is no match for this...
7 tags
Pride and Prejudice (2005)
Grade: A- Seemingly born of oil and canvases, texturally rich palettes dab serene otherworldliness for a Ms. Elizabeth Bennet and one Mr. Darcy as they stubbornly toe pivot circles around a courtship amidst green fields, rocky bluffs, odious letters of business, small rectories, tailcoats, evening gowns, giggly Bennets, balls, ribbons, enchanted militia, rational conversations, encouraged...
7 tags
Valhalla Rising (2009)
Grade: A+ With bone crushing restraint, one-eye guides this dark, beautiful and haunting meditation through mud, rock, water, fog, and forest in a subtle and omnipotent physicality. Mikkelsen effortlessly embodies an angel, a demon, Odin, and man without uttering one word.  With one eye and using only one arm, Refn inflicts a deep emotional response in a single, simple physical gesture of human...